Finally I have started a project and actually finished it. I know, a gold star for me right. It has been hard juggling working extra hours and doing the things a home maker should. I have just a couple of weeks until I am also back to school full time so I feel this rushed push to start a big project before it is too late. I am not working well under this pressure. Last night I finally sat down started a project AND finished it. It was something small but it is done.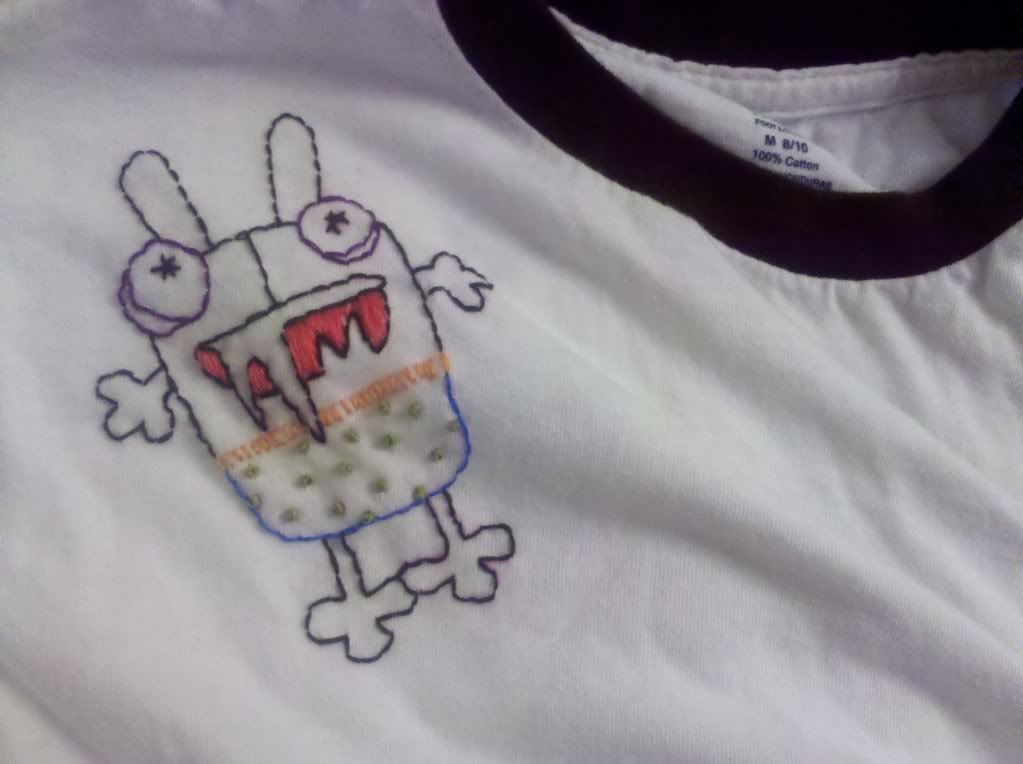 I put this adorable little monster on a plain white tee that I had and didn't really like. The monster is clip art from a free digital scrapbooking kit from
Craftastical
. The direct link to her post with this kit is
here
. I really love her blog. Here is the basic how-to on this. I sized the clip are to what I wanted and printed it out.
I then traced the image using a light box (a window also works) and these iron transfer pencils:
I have to say
Generals Transfer Pencils
are easy to work with. This is what I came up with after tracing:
I just put it down on my shirt and hit it with a hot iron. It was easy because the image was pretty much small enough that it would fit under my iron but you might want to think about pinning it down if you will have to move your iron. After it was transferred I just began stitching using 3-ply floss and a hoop. Mostly back stitch, nothing fancy. You can find some good basic instructions
here
at Sublime Stitching. Anyways, this is a close up of the finished product:
Sorry my pictures have been cruddy. I updated my droid to the new Froyo OS and now my Vignette app is not focusing right. It is my fault for letting hubby install it before Verizon says it is time. I think he has more fun playing with my phone than I have! I leave you with a picture of a little buddy I found outside with the kids this evening.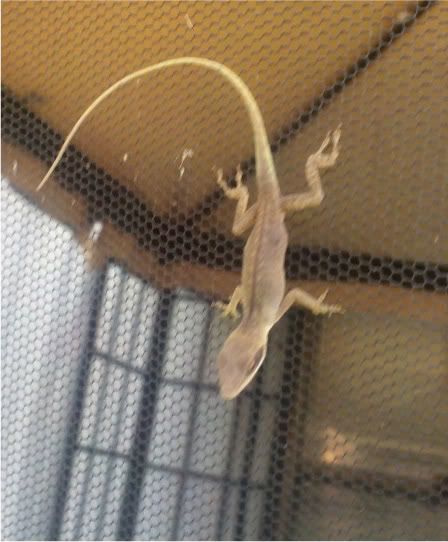 Hubby wanted to keep him but I resisted. I was sure he would go the same way as the sea monkeys....