I have to admit that even though the temperature has been hitting triple digits the last few days, I really love summertime. One of the biggest reasons: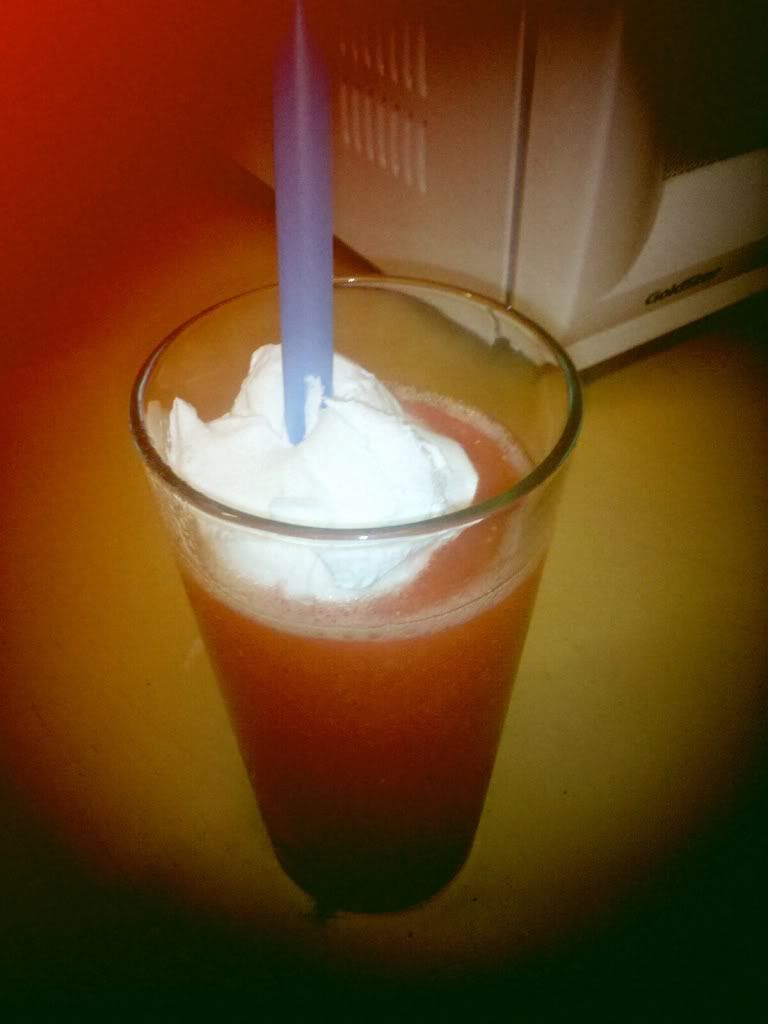 This is my absolute fav drink. It is a strawberry smoothie spiked with Limoncello. I make it with fresh strawberries, ice, a smidge of sugar, and a ton of the booze. This is Limoncello: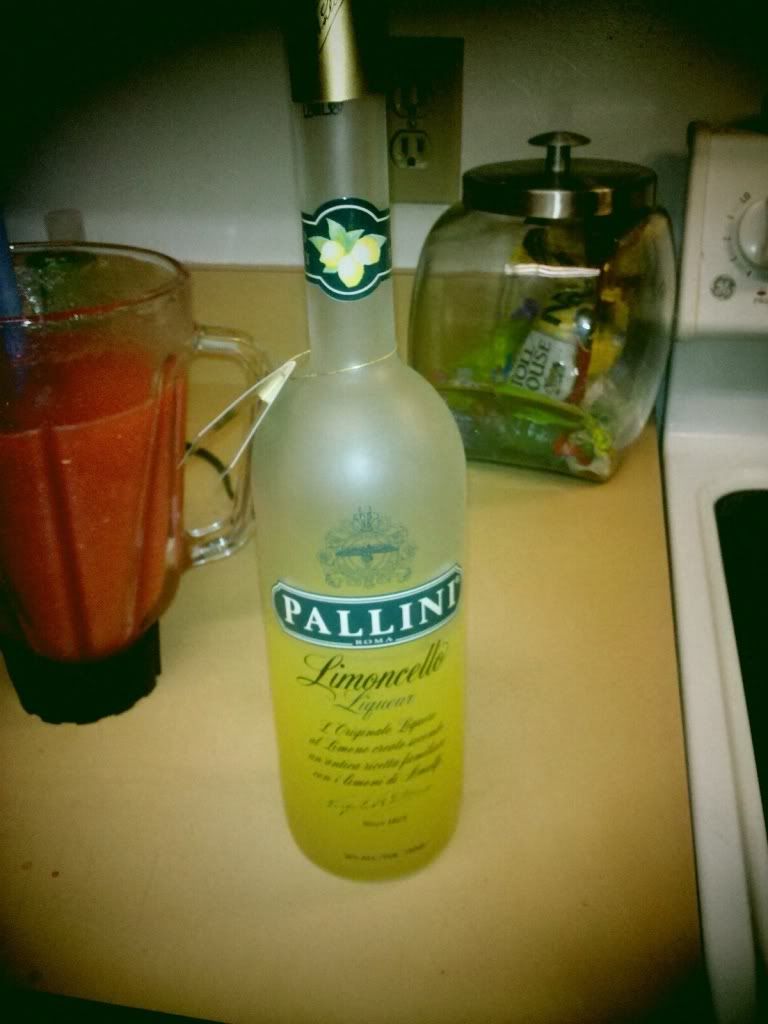 The yummieness is astounding. It is very refreshing. Here is how hubby prefers to drink it....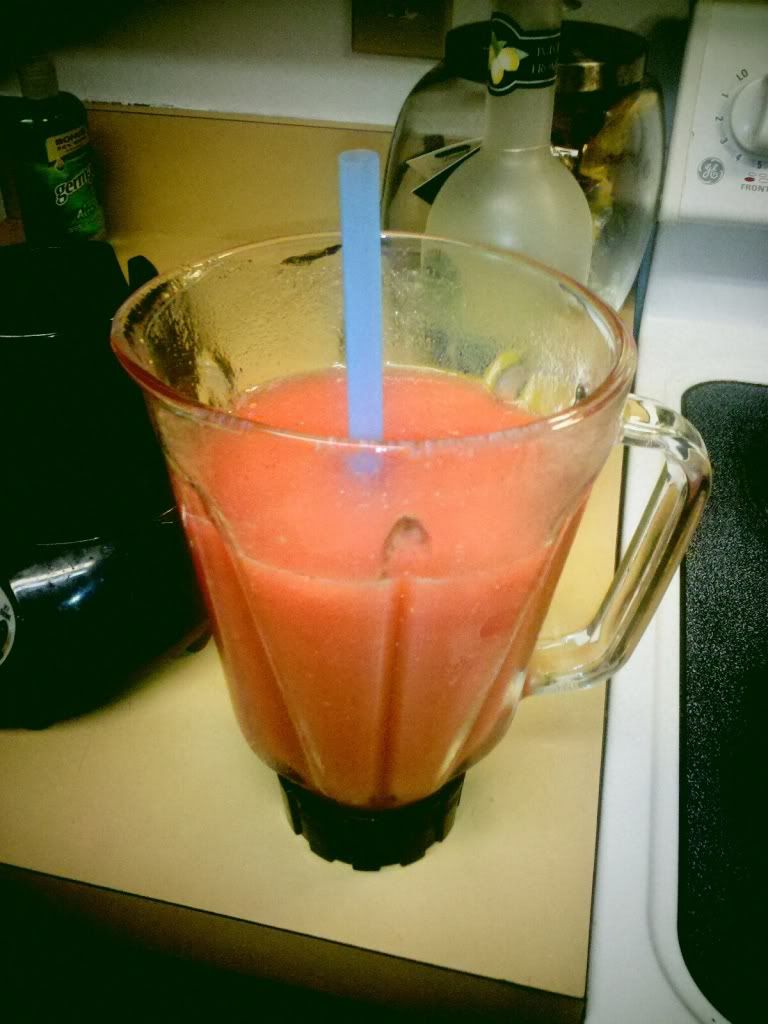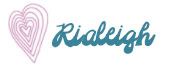 Hee hee heee... Nothing crafty tonight but I have some pics from the mural the Feral Art Collective did. Until then!