If it wasn't for cheese my kid wouldn't eat... sheesh. Well it is the first of the month so that means NEW CHALLENGES!!! I think I am enjoying the gallery and forum over at My Life and Scrap.I am not sure why I get such a kick out of these but I do Here is the first one I have done:
Sadly I am not sure where I got this kit from :( It is one I downloaded before I realized that who made the kit was important info to keep, but thank you unknown designer this kit rocks my world!
It is for July's challenge: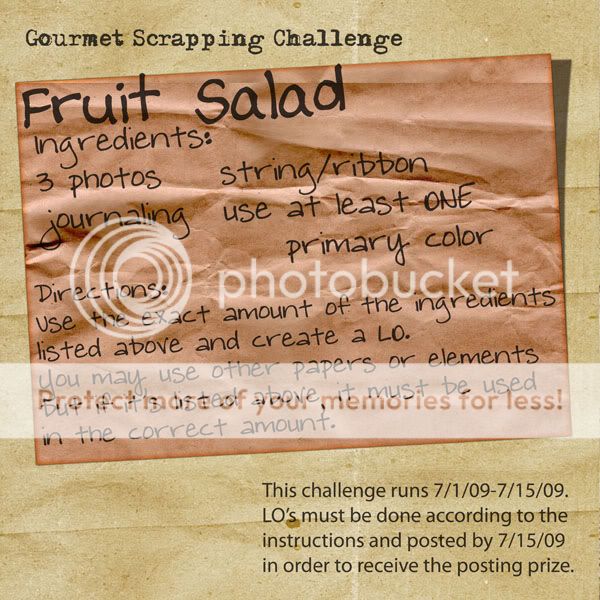 You can find it
HERE
at My Life and Scrap.
I am hoping to rack up enough points to get some goodies :)