On the 4th Friday every month the
Fayetteville Downtown Arts Council
puts on this little event where the business downtown open their door for later hours and various artist and artisans sell their goods or just get their face out there. This is one of my favorite things here in Fayetteville. In the past it has just been a great free event to pack up the humungo double stroller and let the kids do something different. This month the
Feral Arts Collective
I am a part of put on a display. We had a blast and I even finished a piece I am extremely happy with :) Here are the pics from the event. I was soo busy working that I was unable to take pictures so these were all hijacked from Christina Cole, a photographer extraordinaire and a fellow Feral Artist.
Our Booth. Thanks Alyssa for our super cool sign!
Progression through the evening. I usually like to work with encaustic (fancy word for colored wax) but I was afraid it would melt in the heat. It was refreshing to have to change the way I usually work
Then there was this guy......
Finally, here is the finished piece: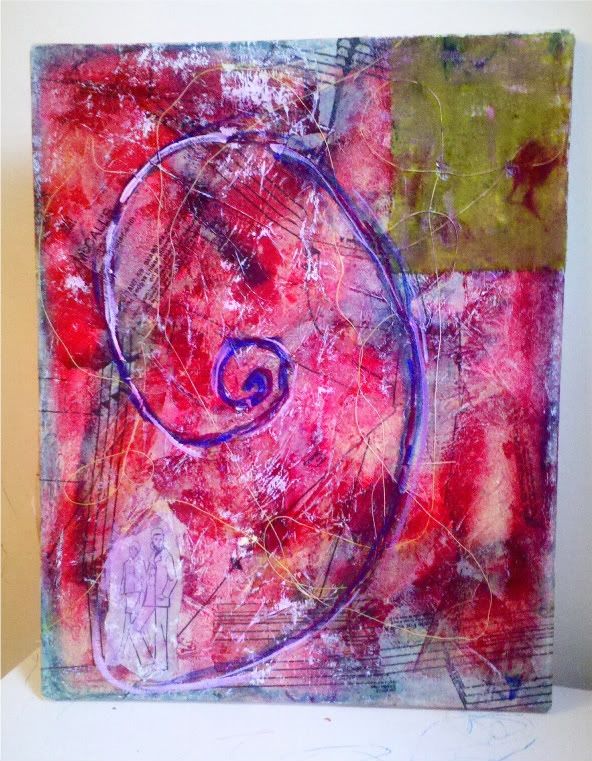 Well I am going to be late to work. Until next time!